By Brett Cain
Regular price
$15.99
Sale price
$13.99
Unit price
per
Sale
Sold out
Original LDS Fiction
SKU:
Whiteout is the gripping first installment of a 3 book series by Brett Cain that thrusts a young Frank Sawyer into a treacherous web of intrigue on a desolate Montana highway. Published originally in 2019, with Book 2 published in 2020, and a third installment planned for 2024.

From the publisher
Long hours of driving on the frigid interstate have taken their toll. In a split second, Frank Sawyer's car drifts and clips a passing van on the otherwise empty Montana highway. In the aftermath of the wreck, Sawyer encounters a gruesome scene: the van's passenger did not survive. But it isn't the crash that took his life—he's been shot. Before Sawyer can assess what's happened, he's struck from behind. When he regains consciousness, he discovers that his attacker is gone, his car is missing—and the police have named him their prime suspect in the dead man's murder.
The harsh winter weather bears down as the chaos unfolds, and Sawyer finds himself trapped in the small town of Cluff. And law enforcement is keeping him firmly in their sights, so there's no possibility of escape. As he struggles to clear his name, Sawyer looks to the past for answers, becoming embroiled in a decades-old mystery that may hold the key to proving his innocence.
Reviews

⭐️⭐️⭐️⭐️ This book was interesting. I don't normally like a lot of internal thought or dialogue, and this book was full of it. It was one that I kept putting down but had to keep picking back up. The plot was interesting and I like the characters. It was obvious the author had extensive knowledge on a couple of things in the book. That might have been what kept me reading. I wanted to see if I was correct in my assumption of why Frank felt a certain way, and it wasn't until almost the quarters of the way through the book. The ending . . . didn't feel right for me. I can see why it happened that way, however, it left me wanting a better conclusion. I would recommend it to most people. — Anonymous


⭐️⭐️⭐️⭐️⭐️ I enjoyed his writing style, which included some interesting facts, humor, and religion. He kept me guessing! The ending made me a little sad... maybe he could write a sequel to make it right! — Judy
About the author

The pen is mightier than the sword". That couldn't be truer for Brett Cain, who, incidentally, has trained with world-class swordsmen, championship MMA fighters, and earned a silver medal as a Golden Gloves boxer. As much as he loves to fight, he would rather write. Most of all he loves telling stories to his daughter. 

He has worked as a Court Interpreter, a paraeducator, a flagger, a fiscal analyst, and a swim coach. He has experienced much of what he writes and hopes his readers find their own sense of adventure.

His debut novel, Whiteout, has been reviewed by Meridian Magazine and Deseret News. He lives in the Pacific Northwest with his wife, daughter, poodle named Cassidy, and rabbit named Moose.

You can write to Brett at brettcainbooks@gmail.com.

 
Shipping

Expect 4 to 6 days for arrival. That's about 1 day for order processing and 3 - 5 days for shipping.
Returns and refund policy

We guarantee our items will arrive in the time we listed above and will be undamaged, and of good quality.
View full details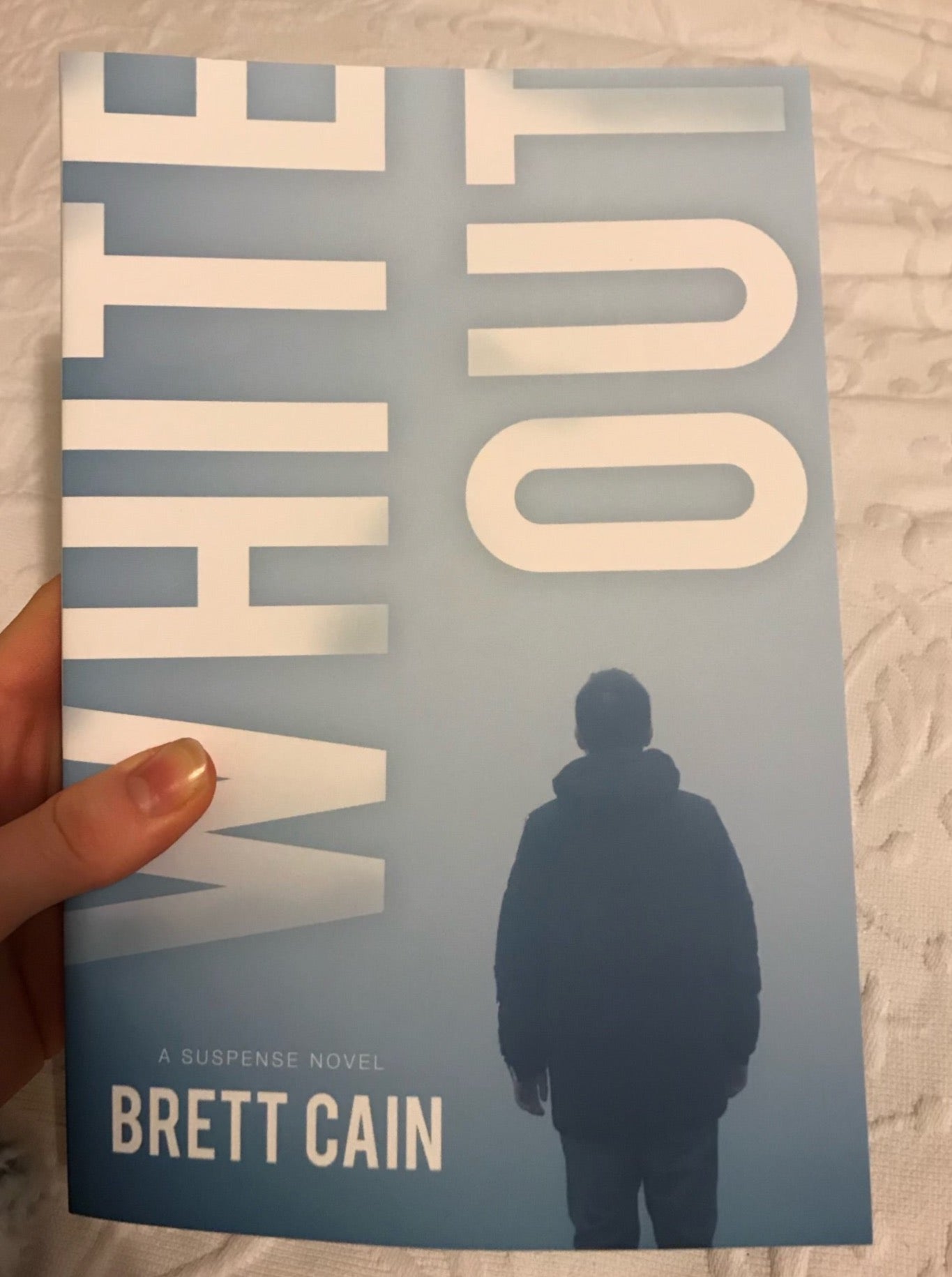 Fun LDS stickers, patches, & flags